5 Signs Your Priorities Are Wrong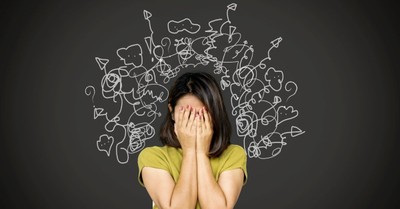 By Jen Jabbour, Crosswalk.com
What are the things you allow to take up most of your time? Do you feel that you spend your time wisely? With how fleeting life is, we must be wise with our time.
"Yet you do not know what tomorrow will bring. What is your life? For you are a mist that appears for a little time and then vanishes." James 4:14 (ESV)
Typically, you can figure out a person's priorities by their actions, how they spend their time, and their appearance.
For example, if a person's priority is to deepen their relationship with God, most likely, they'll be found frequently reading the Bible, praying, going to church, and spending time with fellow believers.
Likewise, if their priority is to be physically fit, they'll spend more time exercising, planning healthy meals, going to the gym, and hanging out with people with similar goals.
Our priorities determine our day-to-day activities and routines. What we water will grow, but it's important that we be intentional about what we water, otherwise, we may just realize one day that we were watering the wrong things.
In Haggai 1:6 (ESV), the prophet, Haggai, gives us a clear picture of what happens when our priorities are wrong:
"Give careful thought to your ways. You have planted much, but harvested little. You eat, but never have enough. You drink, but never have your fill. You put on clothes, but are not warm. You earn wages, only to put them in a purse with holes in it."
When our priorities are wrong, it doesn't matter how hard we work at them. It's like rowing a boat against the current. You put in all the work and effort but cannot get any return for your labor.
In essence, when our priorities are wrong, it means we are seeking the wrong things. When we seek the wrong things, we are only left empty and unsatisfied, longing for more, bigger, and better.
Instead, we are to seek after God and make sure the work we are doing is for Him rather than for ourselves:
"Whatever you do, work heartily, as for the Lord and not for men, knowing that from the Lord you will receive the inheritance as your reward. You are serving the Lord Christ." Colossians 3:23-24 ESV
There have been so many times in my life when I have worked so hard to achieve a goal, yet, no matter how hard I try, I feel like I am met with resistance. I have recently started to realize this is because my priorities are wrong, and I now recognize the different signs that warn me that my priorities are wrong.
It's important to understand what the signs are because even when it seems you are working toward something that seems good, that doesn't necessarily mean it's the right priority:
1. Everything Is Falling Apart
When nothing seems to be going according to plan, and you continue to be met with strife, it's possible that you're chasing after the wrong things. This is one of the more obvious signs. It's easily recognized because everything seems to be going wrong.
Believers often say things like, "God closed the door," once they realize that the path they were pursuing was not necessarily the path ordained by God.
"But if God so clothes the grass, which is alive in the field today, and tomorrow is thrown into the oven, how much more will he clothe you, O you of little faith! And do not seek what you are to eat and what you are to drink, nor be worried. For all the nations of the world seek after these things, and your Father knows that you need them. Instead, seek his kingdom, and these things will be added to you." Luke 12:28-31 (ESV)
2. You've Stopped Putting Others First
If what you prioritize in life has caused you to shirk one of Jesus' commandments, to love others as yourself, that's also a sign your priorities might be wrong (John 15:12-13).
"Do nothing out of selfish ambition or vain conceit. Rather, in humility value others above yourselves, not looking to your own interests but each of you to the interests of the others." Philippians 2:3-4 (ESV)
Priorities born out of selfish motives lead to selfish and self-centered living. Right priorities never require us to forget about the needs of others.
While working toward completing a project or achieving a goal, I always make sure to keep it in its proper place, even if it's something I think God is calling me to do. God will never request you to ignore the needs of others to fulfill his calling.
When I feel like I'm going to be particularly busy with a larger project, I ask God to help me find the time to continue to love and serve those around me and still be able to complete my tasks on time.
3. You're Easily Irritated When Things Don't Go Your Way
I always know when my priorities are wrong because I feel stressed and irritable, and I grow impatient with my family when they need something from me. Usually, this creates discord between us until I realize my priorities have taken a wrong turn.
This is often when the people who are closest to me get hurt. I call it "steamroller" syndrome. It's basically my way of saying, "Get out of my way, I've got something more important to do."
Sadly, a sure sign that my priorities are all messed up is when I leave my family and friends in the dust in my pursuit of bigger things when they could instead be alongside me in my journey.
Rather than pushing people out of your life, aim to work together toward each other's goals, encouraging and supporting each other along the way.
"Iron sharpens iron, and one man sharpens another." Proverbs 27:17 (ESV)
4. You've Elevated What the World Says is Important
"For where your treasure is, there your heart will be also." Matthew 6:21 (ESV)
It's easy to get caught up in what the world places value on. You make work a priority so you can get that next promotion because the world says to make money, be happy, and make a name for yourself. Do all the things that are fun and feel good. But if you make this your priority, you will only be left with an empty heart.
Instead, the Bible says to "seek first the kingdom of God and his righteousness, and all these things will be added to you" Matthew 6:33 (ESV).
5. You Don't Have Time for God Anymore
"You shall have no other gods before me." Exodus 20:3 (ESV)
You cannot serve two masters. It's God or something (or someone) else. If God isn't the number one priority in your life, what is? What have you placed as lord of your life? What is taking the place of God?
Remember, God is the one who gives, but He is also the one who takes away. If you think that you can work your way to the top, if you can find success and freedom in the amount of money you make or the friends that you have, your priorities are most likely out of line.
"No one can serve two masters, for either he will hate the one and love the other, or he will be devoted to the one and despise the other. You cannot serve God and money." Matthew 6:24 (ESV)
If you're skipping church week after week, if dust is building up on your Bible, and you can't remember the last time you prayed, you may want to consider if your current priorities are truly worth what you're choosing to give up.
Realign Your Priorities
If you find yourself relating to any of these signs, it may be time for you to assess your priorities and consider if perhaps you're chasing after the wrong things. Here are some tips to realign your priorities:
If everything you try to do feels difficult and strained, then your priorities may be heading off course. To ensure your priorities are what they should be, stay focused on God, and as your plans align with His, you will find success:
"Commit your work to the Lord, and your plans will be established." Proverbs 16:3 (ESV)
Photo Credit: ©GettyImages/Doucefleur
Jennifer Jabbour resides in the scenic San Diego countryside with her husband, teenage son and daughter, and their hilarious English Bulldog. Jennifer has a B.A. in Integrated Business Communications and a life-long desire to share her faith with others so they can also experience the joy of having a relationship with God. She has finally decided it's time to go after her lifelong dream of writing and publishing her first book, and hopefully many, many more thereafter. Besides being a writer, Jennifer is also a brown belt in Brazilian Jiu Jitsu, a photographer, and an avid outdoors-woman. She loves camping, hiking, running, and playing the piano in her free time.
You can keep up with Jennifer on her website https://www.jenniferjabbour.com.