How to Spiritually Prepare Your Kids for School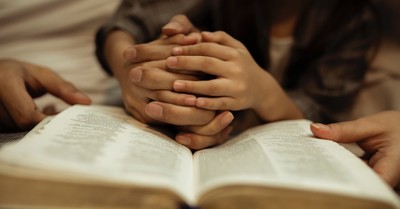 By Annie Yorty, Crosswalk.com
How can you send your children to a school that promotes godless ideology and loyalty to the state above all else, including family? On my many travels to Russia, I've asked that question of Christian mothers who raised children during Soviet times. For many decades, and to some extent today, parents there had no choice but to deliver their kids to schools that were antithetical to their biblical worldview.
Perhaps when you read the opening question, you assumed I was referring to the dilemma Christian parents face in present-day America.
Of course, in America, we enjoy far more schooling options than parents in Soviet Russia. Still, many parents must enroll their children in public schools that push an agenda that opposes God. Moms and dads often worry about how their children can withstand the barrage of secular propaganda that corrupts academics.
School Preparation
Advertisers have been shoving school preparation at us for most of the summer, hoping to score big with sales of clothing, shoes, backpacks, lunch coolers, and every possible school supply. We dutifully rush out to buy our children all the items on the wish lists given by classroom teachers for each subject. We breathe a sigh of relief when, at last, the checklist is completed, and our kids climb aboard the bus for the first day of school.
But concern nags at the back of our minds. Have we truly prepared our children for school in the most crucial way? Are they ready to combat the onslaught of ideas that will batter the bulwark of faith we've carefully built?
Spiritual Defenses
If God has called you to educate your children in the public school system, I encourage you to teach them to put on the whole armor of God every morning before they walk out the door. Put on all of God's armor so that you can stand firm against all strategies of the devil. For we are not fighting against flesh-and-blood enemies, but against evil rulers and authorities of the unseen world, against mighty powers in this dark world, and against evil spirits in the heavenly places (Ephesians 6:11-12 NLT).
God's armor is predicated on receiving new life in Christ—emerging from the darkness of sin to live in the light of life. Our first priority as parents is to lead our children to God as their Father. Once they have received salvation, the armor of God becomes available to them. As parents, we must also teach them how to wear and use each item.
Belt of Truth
School mornings often feel like a sprint to get everyone where they belong on time. We pat ourselves on the back if the kids leave the house wearing clothing. We may even claim a prize if the clothes are not backward or inside out. Let's not neglect to strap on the belt of truth, though.
Despite culture's assertion that we define our own truth, there is an objective truth to be known. God is the source of truth about Himself, humankind, the world, and your child's identity. Experts in forgery say the easiest way to spot a fake bill is to become thoroughly familiar with the real one. Carve out a moment each morning to hand your kids a nugget of the truth of God so they can identify false teachings that show up in the classroom.
Breastplate of Righteousness
Righteousness—living according to God's rules—protects our core and, particularly, the heart. Without the covering of righteousness, sin worms its way into the heart, hardening it against the prompting of God's Spirit. Is your home a place where you model right living, an area where you pay careful attention to pleasing God with all you think, say, and do? If your children see compromise within your home, they will easily be swayed at school and other activities. Teach them uncompromising obedience to God as a defense against Satan's attacks.
Also, remind your kids that only God's righteousness will suffice. We all tend to put our own spin on the definition of righteousness, but God tells us in no uncertain terms that our righteousness is like filthy rags (Isaiah 64:6). It will never attain anything good or lasting.
By contrast, the righteousness of God instills an air of confidence in your children as they fear God more than their peers' opinions.
And this righteousness will bring peace. Yes, it will bring quietness and confidence forever (Isaiah 32:17 NLT).
Shoes of Peace
For shoes, put on the peace that comes from the Good News so that you will be fully prepared (Ephesians 6:15 NLT).
You've probably spent a good bit of time and money buying just the right footwear for your child's various activities. Have you also thought about shoes of peace? Peace with God is the central message of the gospel of Jesus Christ. In Romans, Paul describes the feet of those who carry the good news of Jesus as beautiful (Romans 10:15). Additionally, peace with God prepares your children to exist peacefully with others who may not share their beliefs.
Teach your kids to boldly, but not obnoxiously, share the good news of Jesus in school. Pray with them for opportunities to bring peace to others and follow up with conversations about the results of your prayers.
Shield of Faith
In addition to all of these, hold up the shield of faith to stop the fiery arrows of the devil (Ephesians 6:16 NLT).
God's enemy would like to pierce as many as possible with flaming arrows of doubt and fear. According to this verse, though, faith deflects every single one of those fiery darts.
How can parents help their children develop a strong shield of faith? Faith is like a muscle that needs to be exercised to build strength. Regularly challenge your kids to step out of their comfort zone to obey God and see what happens. While you're at it, challenge yourself too. God will add strength to your shields of faith, layer by layer, through repeated experiences trusting Him.
Helmet of Salvation
The Bible says when we receive salvation, we're born into God's family. We have only one spiritual birthday but must live out our salvation daily.
Talk with your kids about how to take up their cross daily to follow Jesus' holy example. As you plumb the depths of life in God's family together, your children become more and more certain of their identity and purpose. This steadfast byproduct of salvation provides refuge in your child's mind and heart from rampant chaos and uncertainty.
Sword of the Spirit
Paul identifies the sword of the Spirit as the Word of God. We already talked about the defensive belt of truth, which is also found in every word of the Bible and in Christ Himself, but we use the sword of the Spirit offensively. The Spirit guides us to properly wield His truth, wisely applying it to specific situations we encounter. God's Spirit dwells within each of His children. No matter the age, He can communicate with your child's spirit to use God's Word to combat evil.
Memorizing God's Word lays an excellent foundation for your child to use the Word as a sword against enemy ideas. Help them hide His Word in their hearts, and you can trust the Spirit to bring it to mind at the exact moment it's needed.
Now that we've discussed the spiritual element of school preparation, you may feel even more daunted. Preparing your child seems like a tall order that is impossible to fill. Fortunately, God never expects parents to accomplish the job on their own. We have a Helper. God's Holy Spirit prays with us, directing our hearts in each petition to God.
Pray in the Spirit at all times and on every occasion. Stay alert and be persistent in your prayers for all believers everywhere (Ephesians 6:18 NLT).
We should expect attacks from Satan. That's why we must remain alert, watchful, and protective of our children. Beyond helping children don their armor, parents have a duty to be vigilant and involved in education. Though these verses in Ephesians don't explicitly point to this responsibility, we find it in Deuteronomy 11:18-21 and other places in the Bible.
Practical Ways to Get Involved
-Inspect the curriculum to understand the ideology undergirding the academics.
-Attend school board meetings to advocate for a wholesome curriculum and learning environment. Perhaps even join as a board member.
-Review assignments regularly.
-Volunteer in the classroom as time permits.
-Maintain strong communication with your children.
Then what? While you take your responsibilities, continue to pray. Be persistent. Pray under the tutelage of the Holy Spirit living within you.
The earnest prayer of a righteous person has great power and produces wonderful results (James 5:16b NLT).
Parents have been raising children in less-than-ideal circumstances throughout history. Today's corrupt culture does not take God by surprise. He is in the business of shining brightest in dark times. If God directs you to send your children to public school, He will help you truly prepare them to stand strong.
Photo credit: ©Getty Images/Rudi Suardi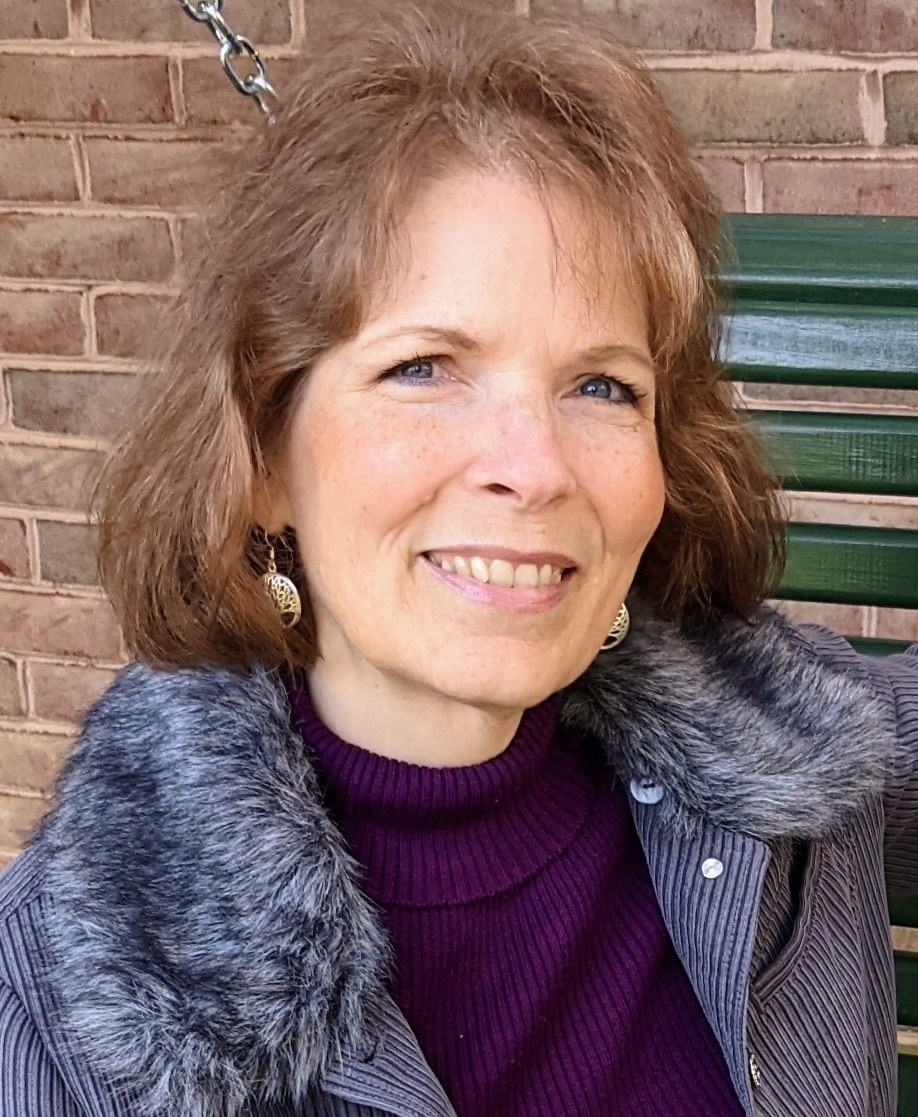 Annie Yorty writes and speaks to encourage others to perceive God's person, presence, provision, and purpose in the unexpected twists and turns of life. Married to her high school sweetheart and living in Pennsylvania, she mothers a teen, two adult children (one with intellectual disabilities), and a furry beast labradoodle. She has written From Ignorance to Bliss: God's Heart Revealed through Down Syndrome. Please connect with her at http://annieyorty.com/, Facebook, and Instagram.
Related podcast:
The views and opinions expressed in this podcast are those of the speakers and do not necessarily reflect the views or positions of Salem Web Network and Salem Media Group.
Related video: