Invest Your Time, Don't Just Spend It - In Touch - June 8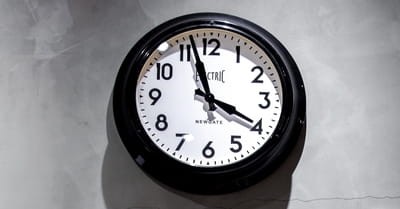 Crosswalk.com

June 8
Invest Your Time—Don't Just Spend It
Time is a most valuable commodity. Since it's irreversible and irreplaceable, we ought to give careful consideration to how we spend our days—and even our minutes. Time is a gift from God. That means we are not owners but stewards and will one day be held accountable for how we used what was entrusted to us. According to verse 15, there are only two possible ways to live: wisely or foolishly.
Let's first consider what is involved in using our time wisely. Those who realize that their days belong to God are careful how they live. Their goal is to understand the Lord's will and align their schedules and activities with His purposes. As they seek guidance each day through intimate fellowship with Him in the Word and prayer, their spiritual eyes are opened to discern which opportunities are from the Father and which are not a part of His plans for them.
But those who are foolish do not give adequate thought to the way they live. Some become unproductive and lazy, living for their own pleasures while missing out on God's purpose for their lives. However, others may be very busy and extremely successful by worldly standards, but if their days are occupied with activities that aren't God's will for them, they're wasting their time.
To make the most of your opportunities, begin each day with the Lord, submitting to His will and asking that He direct your activities. After all, none of us want to get to heaven and discover that even though we've been busy spending our time,we have failed to invest it for eternity.
For more biblical teaching and resources from Dr. Charles Stanley, please visit www.intouch.org.
And Listen to Dr. Charles Stanley at OnePlace.com!
Used with permission from In Touch Ministries, Inc. © 2019 All Rights Reserved.